Managing Protected Directories
Operator: <protected-dir>
XML Schema: protected_dir.xsd
Plesk version: Plesk 8.3 for Unix and later | Plesk 8.3 for WIndows and later
API RPC version: 1.5.2.0
Plesk user: Administrator, customer
Description
For storing sensitive data, you can create password-protected directories within subscriptions on physical hosting. It is possible to create such directories under either a standard virtual host accessible via HTTP protocol, or if applicable for a given particular subscription, under an SSL/TLS virtual host accessible via HTTPs protocol.
Supported operations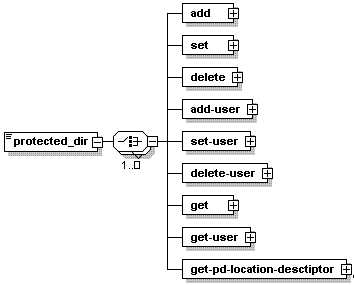 ---
Leave your feedback on this topic here
If you have questions or need support, please visit the Plesk forum or contact your hosting provider.
The comments below are for feedback on the documentation only. No timely answers or help will be provided.