Setting Up Add-on Plans
Add-on plans extend the amount of resources and services provided with a subscription (for example, additional gigabytes of disk space or Perl scripting language support). A subscription can be associated with several add-ons, but each add-on can be added to the subscription only once.
To create an add-on plan, start the wizard Service Plans > Add an Add-on and specify the plan properties.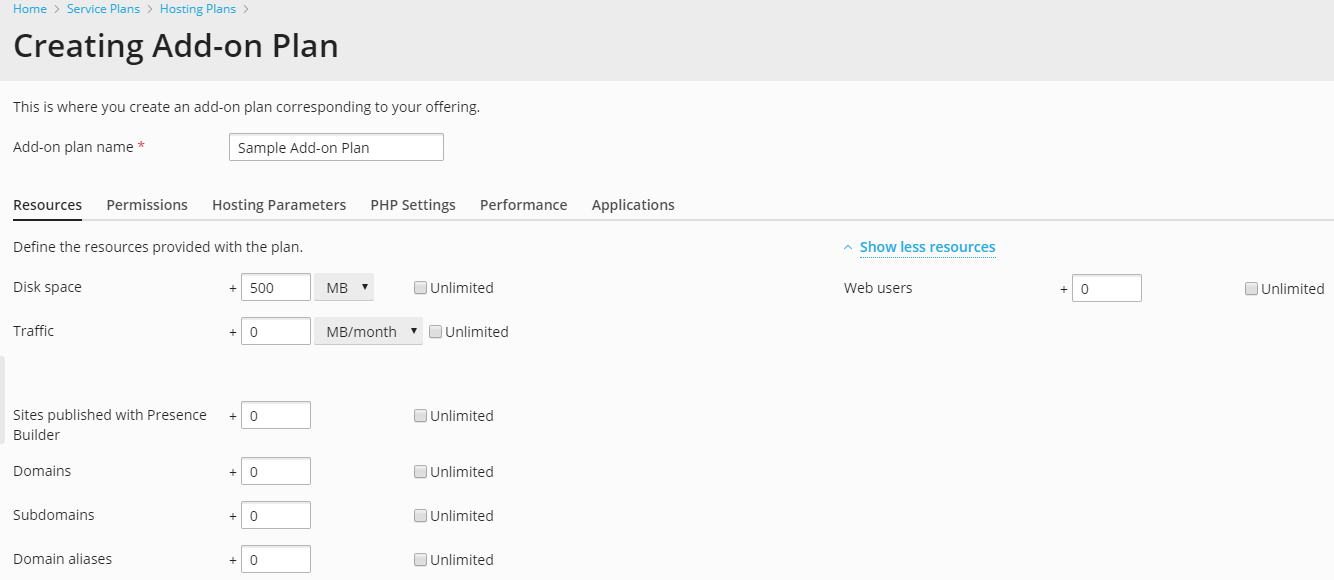 ---
Leave your comments on this page
Leave your feedback or question on this documentation topic below. For technical assistance, contact your hosting service provider or submit a request to Plesk support. Suggest new features for Plesk here. Discuss general questions on the Plesk forum. All offtopic comments will be removed.