Previewing Websites
After a website has been created, it does not become available on the Internet right away. After you register a domain name or change your website's IP address, DNS propagation has to complete before people can visit your website. It can take anywhere from 24 to 48 hours. However, Plesk enables you to browse your website immediately after it has been published using the site preview function.
To preview a website:
Go to Websites & Domains.
Click Preview under the name of the website you want to preview.
Your website will open in a new browser tab. You can share the preview link with other people - it works anywhere in the world.
If the Preview button is missing from the Websites & Domains page, contact your hosting provider.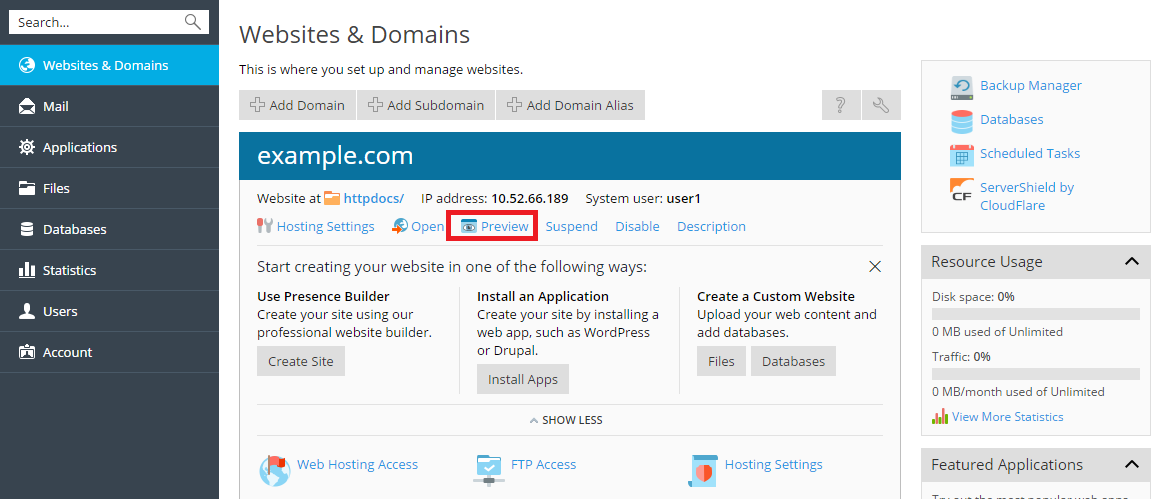 ---
Leave your feedback on this topic here
If you have questions or need support, please visit the Plesk forum or contact your hosting provider.
The comments below are for feedback on the documentation only. No timely answers or help will be provided.