Configurazione dei piani di hosting
Per creare un piano di servizio di hosting in Plesk, esegui la procedura guidata Piani di servizio> Aggiungi un pianonel Pannello di Amministrazione del Server.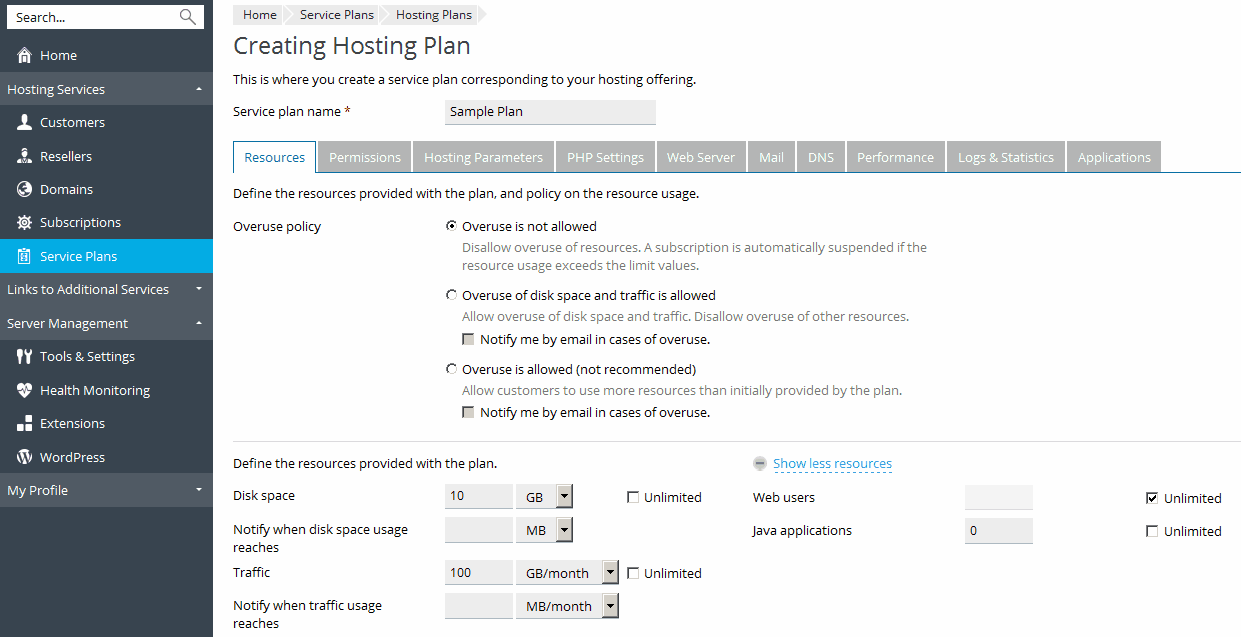 Durante la procedura di creazione del piano, ti verrà richiesto di specificare i vari parametri del piano. Maggiori informazioni, di seguito in questa sezione.
Se possiedi già piani di servizio e desideri creare piani con impostazioni simili, puoi creare copie dei piani facendo clic su Crea clone dei pianisulla pagina Piani di servizioe poi modifica le copie nel modo descritto in questa sezione.
Una volta creato il piano, si è pronti per iniziare ad offrire servizi ai clienti. In altre parole, sarà possibile creare account cliente e abbonamenti. Per maggiori informazioni, consultare la sezione Abbonamento di clienti a piani .
---
Leave your feedback on this topic here
If you have questions or need support, please visit the Plesk forum or contact your hosting provider.
The comments below are for feedback on the documentation only. No timely answers or help will be provided.