Managing Reseller Plans
Operator: <reseller-plan>
XML Schema: reseller_template.xsd
Plesk version: Plesk 9.0 for Linux,| Plesk 9.0 for Windows
XML API version: 1.6.3.0
Plesk user: Plesk Administrator
Description
Reseller plans are a kind of presets which are used for creating reseller accounts with identical permissions, limits, IP pool settings, and preferences.
Supported operations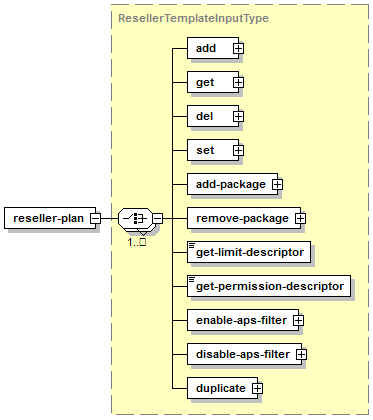 ---
Leave your comments on this page
Leave your feedback or question on this documentation topic below. For technical assistance, contact your hosting service provider or submit a request to Plesk support. Suggest new features for Plesk here. Discuss general questions on the Plesk forum. All offtopic comments will be removed.