Managing Databases
Operator: <database>
XML Schema: database_input.xsd, database_output.xsd
Plesk version: Plesk 8.1
XML API version: 1.4.2.0 and higher
Plesk user: Administrator, customer
Description
The database operator enables you to manage databases and database user accounts. Learn more in the Administrator's Guide.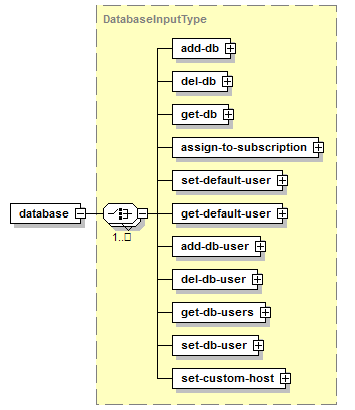 Supported operations
Remarks
Before working with databases, be sure to call operation get_supported_types or the db_server operator in order to retrieve information on which database servers are configured on the specific Plesk server.
---
Leave your feedback on this topic here
If you have questions or need support, please visit the Plesk forum or contact your hosting provider.
The comments below are for feedback on the documentation only. No timely answers or help will be provided.